About Dr. Annette Kiviat, MS, PA-C.
Physician Assistant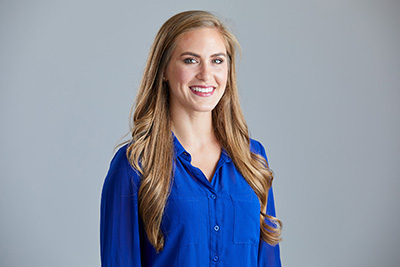 Annette Kiviat, MS, PA-C is a Physician Assistant who specializes in diseases of the ear, nose and throat as well as tumors of the head, neck and skull base. She works alongside the physicians of SENTA Clinic in all aspects of patient care. Her clinical focuses include Head and Neck Oncology, Endoscopic Sinus and Skull Base Surgery, Sleep Apnea Surgery, Thyroid and Parathyroid Surgery, and Microvascular Reconstructive Surgery.
Annette strongly believes in the importance of teamwork and is proud to work with the SENTA team. Her experience in the coordination of patient care, from first visit preparations to surgical planning and discharge, allows her to help patients navigate their healthcare experience. She is also deeply involved in the interdisciplinary care for the Head and Neck Cancer patients at bi-weekly regional Skull Base Rounds.
Annette was born and raised in New York. She obtained her Bachelor's Degree in Neuroscience and Behavioral Biology from Emory University in Atlanta, GA. She obtained her Master's Degree in Physician Assistant Studies from Stony Brook University in Stony Brook, NY. She previously worked as a Physician Assistant in the Otolaryngology Department of NYU Langone Medical Center in New York City. She moved to San Diego in early 2019. In her spare time, Annette is passionate about fitness, cooking for her family and exploring her new home state.
Annette Kiviat, MS, PA-C is a board certified Physician Assistant, and is a member of the California Academy of Physician Assistants.