Billing and Insurance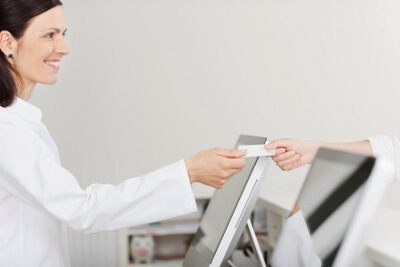 We understand that dealing with health insurance can be a stressful process. Our goal is to ensure that you receive the most efficient service and are well informed about all aspects of your procedure, including your insurance coverage.
Insurance and Registration
We accept most major insurance plans, PPO Insurance. Because your insurance plan is a contract between you and the insurance carrier, it is your responsibility to check with your insurance company to confirm your benefit details. We recommend checking with your insurance plan to verify your benefits such as co-payments, co-insurance, deductibles, in-network status, and non-covered services. We cannot accept responsibility for non-covered insurance claims or negotiation of a disputed claim.
It is your responsibility to provide us with the information necessary for billing including, your current address, phone number, and a copy of your current insurance card(s). This information needs to be provided and verified at the time of each visit.
If you have questions about the insurances we accept please call our office (619) 810-1111 or email us.
Collection of Insurance Co-Payments, Co-Insurance and Deductibles
All co-payments are due at the time of service. Any remaining balances from services rendered will be billed and are due upon receipt of your monthly patient statement.
Fees & Payments
We make every effort to decrease the cost of your medical care. For your convenience we accept payment via Cash, Checks, MasterCard, Visa, and Discover. Additionally, payment plans may be available to you. Please contact our office and speak to a billing specialist for more information.
Referrals
Some insurance plans require a referral or pre-authorization prior to your appointment. It is your responsibility to ensure this has been obtained in accordance with your insurance plan. If you do not have the required referral or pre-authorization then your insurance carrier may deny payment and the resulting balance becomes your responsibility.
Billing Information