Patient Forms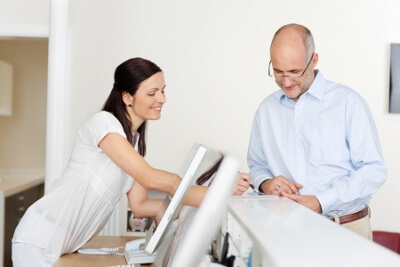 Prior to your new patient appointment, please download and complete the entire new patient packet. The information you provide is very important to give you the best possible care during your initial visit. Returning patients should update the health survey yearly. Please email all forms to eespia@sentaclinic.com or you may fax them to 619-229-4938. Please address the fax as follows:
Eric Espia
Scheduling Coordinator for Perry Mansfield MD
Head and Neck Surgery - Senta Clinic
Please bring all relevant radiology discs to your appointment such as MRI scans/CT scans /PET scans/Ultrasound/ Sestamibi scans or Xrays. The discs can be obtained, by you, from the facility in which you completed them. Please call the facility directly to obtain your disc(s). At your appointment, Dr. Mansfield or his assistant will review the radiology images on a digital screen . In addition, please have any pathology reports or medical records sent to us in advance of your appointment.
Our electronic medical record allows us to provide you with the highest quality care and allows for optimal communication with your other health care providers in a secure way. We strive to make your visit as comprehensive, informative and comfortable as we can. Feel free to contact us should you have any questions.
New Patient Registration Packet →