Judith And Dr. Perry Mansfield: Coronadans Engaged In Their Community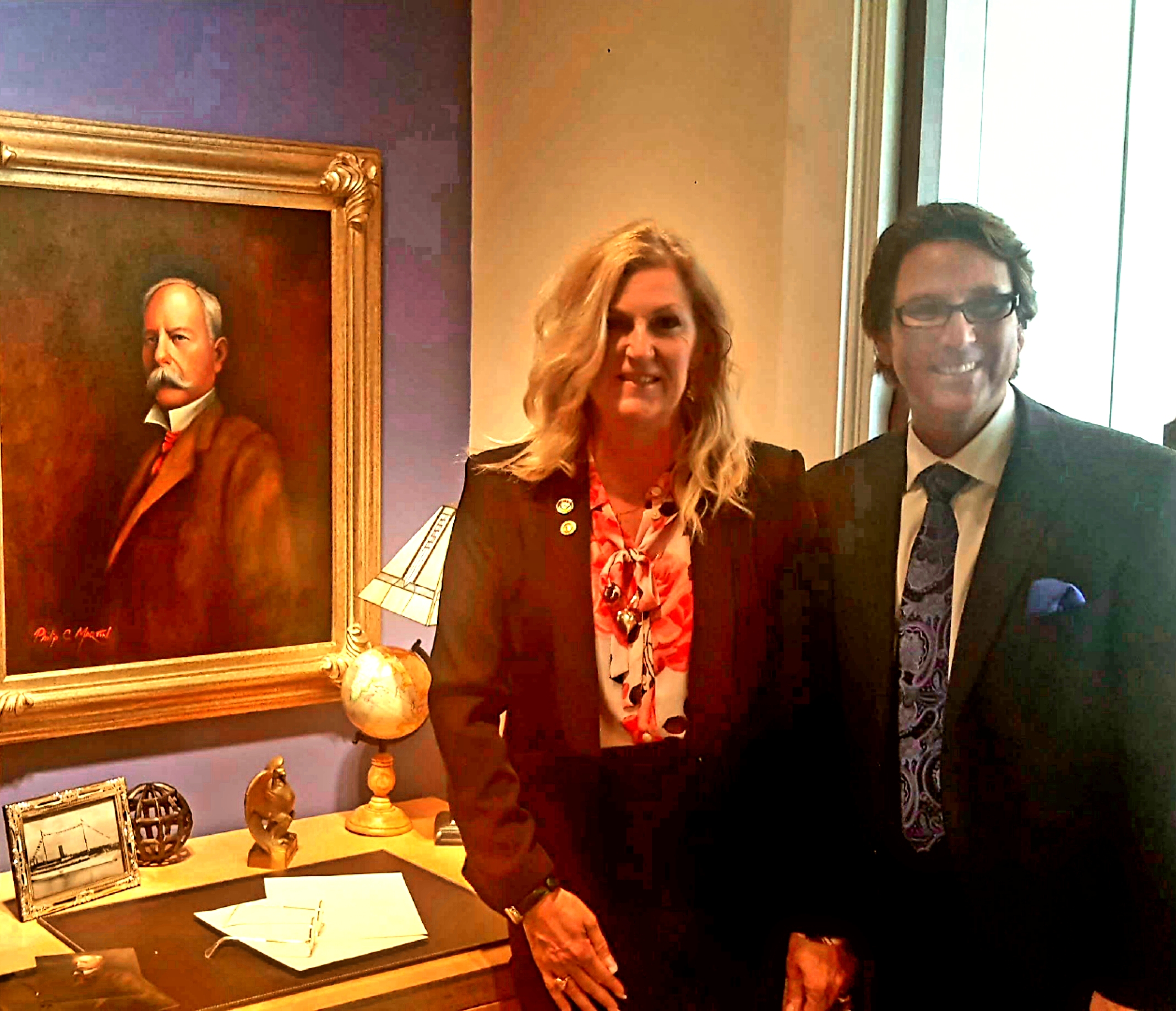 An old adage says "Ask a busy person if you need help." Busy people seem to fit anything they want into their over-packed schedule. They are experts at time management. Judith and Dr. Perry Mansfield are such people. Their resumes are more than impressive, yet they find time to not only donate substantial funds but devote time and energy to causes they believe in.
Having had contact with the military in his medical practice, Perry Mansfield, an internationally recognized leader in skull base disorders, developed admiration and respect for the military personnel's service in preserving our freedom and protection. He appreciated the hardships military families face with the disruptions in family life due to deployments and transfers and the anxieties associated with those deployments.
The Mansfields feel honored to be a part of the United Services Organizations. Perry Mansfield has been involved with the USO for several years and is a 2018 board member. Judith Mansfield was a 2016- 21017 board member and is now a committee member for the May 5, 2018 USO Stars and Stripes Gala: For Love of Country. The Gala, which celebrates the close relationship between the San Diego community and the Armed Forces, is the area's major fund raiser. The USO receives no federal funding but relies on the community's generosity in making a difference in the lives of military personnel and their families.
Donating time and funds to military causes is only one of the Mansfields' philanthropic ventures. Perry Mansfield, founder and chairman of the Steven Prewitt Skull Base Disease Foundation, recently gifted $600,000 to the North American Skull Base Foundation to inaugurate the North American Skull Base Society, a new foundation which will have "an international presence to empower doctors, and advocate for communities and patients with head and neck cancer and skull base diseases." The Mansfields also donated a portrait by Philip Martin of Coronado's John Spreckels for the city's public art collection. That portrait will be on display at the Coronado Museum through August. Perry Mansfield is on the board of the Air and Space Museum. Judith Mansfield is a board member on the Park and Recreation Commission. Other organizations the couple gives funds and time to are Voices for Children, Epilepsy Foundation, Miracle Babies, the Coronado Auxiliary of Rady Children's Hospital and the HOA of Coronado Shores, to name a few.
The Mansfields met in their twenties and have been married for thirty-five years. They migrated to San Diego in 1993 from Canada with an appreciation for the concepts of the Constitution and the military for preserving those concepts and the American way of life. Their two children, Lauren-Taylor and Brandon, began school in Coronado when they were in the sixth and third grades, and the parents became involved in fundraising for the art and technology programs in the schools.
Born and raised in Toronto, Perry Mansfield obtained his medical school degree from the University of Toronto and is board certified by the American Board of Otolaryngology, Head and Neck Surgery and the Canadian Board of Otolaryngology. He is the Director of Head and Neck Oncology and Skull Base Surgery at SENTA Clinic and the Director of Head and Neck Surgery at the San Diego Regional Head and Neck Center. He holds U.S. patents in "the diagnosis and treatment of sleep apnea and sleep disordered breathing" and "has pioneered new surgical techniques and skilled utilization of advanced technologies."
He has been listed as "American's Top Rated Physician in Otolaryngology Head and Neck Surgery" for the past seventeen years, in Top Doctors in "San Diego Magazine" as voted by his peers each year since 2005, and the Vitals Patients' Choice Award for the past two years. Asked what he is most proud of, in light of all his awards, he stated at this time of his life, he was "most proud to celebrate with his patients the successful outcomes, the mutually shared successes." He added the importance of enjoying what you do and said he enjoys each day and has never regretted his career choice.
Judith Mansfield describes herself as a homemaker and a volunteer. She signs her emails with "MOM: The Best Job in the World!" However, in addition to her mom job and philanthropic work, she is also in property investment and management and is CEO of Precious Metals: Fine Motorcars of San Diego.
Coupled with a passion for philanthropy, the Mansfields share a love of vintage cars, often spending their weekends at car shows, including Coronado Mainstreet. While they have a business team to do the major restoration of their collection, sometimes they contribute details to give the car more "originality." Their collection includes a 1966 Lamborghini, a 1955 Mercedes Galwing, and a vintage Ferrari and Bronco, but Judith Mansfield says her favorite car is "one that works."
The Mansfields balance their lives between family, career, philanthropy, and fun. They both enjoy giving time and money to making life better for others.
"One of the big myths about philanthropy is that it's all about donating funds for a cause. I like to look at it quite differently. Philanthropy is about, giving' - not just in monetary terms but also in non-monetary aspects, like time, ideas, or being a volunteer. Donating money is just a small part of philanthropy." (Pankaj Patel)