About Dr. Perry Mansfield, MD., FRCSC.
Head and Neck Surgery
His mission: To inspire hope, expand the health and well-being of each patient with head and neck diseases, by providing personalized optimal care through integrated clinical practice, and research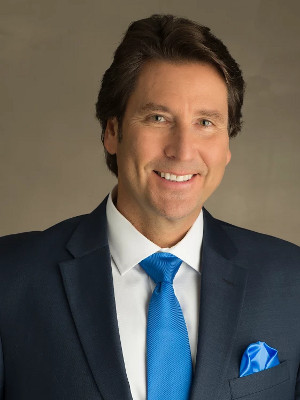 Director: Skull Base Surgery and Head and Neck Oncology - Senta Clinic
Fellowship Director - Senta Clinic
Medical Director: Head and Neck Services - Sharp Memorial Hospital
Chairman: Steven Prewitt Skull Base Disease Foundation
US News and World Report: Top Doctors in America for Multiple Awards / Years
Castle Connolly: Top Doctors of America for Multiple Awards / Years
San Diego Magazine: Top Doctors 14 Years in a Row
Doctors Across America: Americas Top Doctors for Multiple Awards / Years
Center for Study of Services Consumer's Handbook: American's Top-Rated Physician in Otolaryngology Head and Neck Surgery for Multiple Awards / Years
Perry T. Mansfield, M.D., was born in Toronto to a Hungarian immigrant family that escaped the communist persecution of Eastern Europe in 1956. His father and Mother worked tirelessly to build a better life for their family and help him obtain a medical school degree with honors and Dean's List designation from the University of Toronto in 1987. He completed residency/research training, at the University of Toronto in Otolaryngology, Head and Neck Surgery in 1993. As part of his training he spent a year of General/Trauma Surgery in South Central Los Angeles at Harbor UCLA Medical Center and USC Medical Center. During his year in Los Angeles he obtained a California Medical License. He obtained board certifications in both Canada and the United States. He has been a fellow of the Royal College of Physicians and Surgeons and a Diplomat of the American Board of Otolaryngology for over 2 decades. While in Canada, he received the Canadian Humane Association; Canada Award of Bravery (from the Queen of England). "To recognize such deeds of heroism, by Canadians in civilian life...".
He moved to San Diego in 1993 and opened a small private surgical practice where he joined R. Stuart Weeks MD. His mother's personal battle with stage 4 lung cancer and untimely death defined his career interest. He worked to develop a focused tertiary referral head and neck cancer practice and within a few years was appointed the Program Medical Director of The Center for Skull Base Surgery a joint program between University of California San Diego and Alvarado Hospital Medical Center. He directed this program for several years creating one of the first dedicated multidisciplinary Skull Base programs in the country. He pioneered new intake and data tracking methods for patients with skull base diseases. His progressive approaches changed clinical outpatient and hospital data tracking of disease specific metrics including length of stay and complication measures.
His continued quest to deliver optimal patient satisfaction and patient centered care in the head and neck led Dr. Mansfield to co-found Senta Clinic. His mission: To inspire hope, expand the health and well-being of each patient with head and neck disease, by providing personalized optimal care through integrated clinical practice, and research. He began financially resourcing infrastructure and started the recruitment of top physicians in the specialties of Head and Neck Surgery, Neurotology, Neurosurgery, Plastic Surgery, Craniofacial Surgery and Neurology. As Founding CEO in 2004, and current board member of Senta, he worked with business leaders, hospital administrators, healthcare regulatory attorneys, politicians, and patients to help build and grow the various disciplines and ancillary services to support a regional referral skull base program. Over the past 16 years Senta Clinic physicians have become renowned, focusing on disorders of the skull base. Senta Clinic provides comprehensive care in the fields of Neurosurgery, Head and Neck Surgery, Plastic Surgery, Craniofacial Surgery and Neurology. Senta Clinic participates in three clinic locations, one outpatient surgical Center, radiology, MRI, and CT scan facilities, hearing healthcare center, sleep diagnostic testing facilities, and a research department. Senta Clinic has numerous affiliated physicians, surgeons and allied health professionals, and dedicated staff providing yearly care to tens of thousands of patient encounters, and thousands of surgeries. Senta Clinic provides regional emergency and trauma care to Sharp Healthcare, Prime Healthcare and four Scripps/MD Anderson hospitals. Senta Clinic physicians have been involved in developing advances in disease specific technologies including vestibular balance smart phone applications, rotary chair development, balance centers, balloon sinuplasty, Eustachian tube dilation, hypoglossal nerve stimulation for obstructive sleep apnea, and neuro-diagnostic EMG testing among many others. Senta Clinic Physicians are directors of programs involving The Laurel Amtower Neuro-oncology Institute, Scripps Health neurotrauma program, Head and Neck Services of Sharp Memorial Hospital and participate in numerous medical staff positions.
Senta Clinic has evolved into a digitally integrated healthcare model aggressively interacting with hospital data portals, insurance and government agencies to assure best practice methods, with an emphasis on cost optimization, complication and length of stay minimization. Dr. Mansfield is the Director of Head and Neck Oncology and Skull base surgery and Fellowship Director at Senta Clinic. His role as a head and neck surgeon focuses on disorders of the head and neck specializing in major open and endoscopic tumor ablation and reconstructive approaches. He recently contributed to a textbook with his International Fellow, Dr. Hector Prado: Practice of Otolaryngology, Head and Neck Surgery.
His research interest has been focused on neuromuscular analysis of airway in disease states. Publications include: (1) 12-Year Retrospective Analysis of 2,993 Consecutive Skull Base cases. (2) Effect of Continuous Left Ventricular Assist Device Blood Flow in a Free Flap. (3) 3-Dimensional Analysis of the Airway in Obstructive Sleep Apnea - A Novel method
In 1995, Dr. Mansfield developed the first regional multisystem Skull Base Surgery and Head and Neck Prospective Multidisciplinary tumor conference. For over two decades Dr. Mansfield has presented several thousand cases in collaboration with the specialties of Neurosurgery, head and neck surgery, Oral and Maxillofacial surgery, neuroradiology, radiation oncology, medical oncology, prosthodontists, oculoplastic surgery, neuro-ophthalmology and the rehabilitative disciplines.
In the mid 2000's, Dr. Mansfield was elected by over 600 physicians to become Chief of Staff, and Chief of Surgery of Alvarado Hospital Medical Center, a 306-bed acute care hospital adjacent to San Diego State University. In addition to the duties of Chief of Staff, he focused on data tracking methods to educate and standardize physician patient care delivery as well as the implementation of the national "Patient safety and Quality Improvement act" of 2005. He was directly involved with the Medical Board of California to assure quality of care and patient safety were protected. He participated in the Judicial Review system, was a physician advocate for the preservation of the private practice of medicine.
Dr. Mansfield became the Medical Director of Head and Neck Services at Sharp Memorial Hospital in 2014. Sharp HealthCare includes four acute-care hospitals, two affiliated medical groups and a health plan. Sharp operates 2,100 beds, has approximately 2,600 physicians on medical staffs, more than 1,000 physicians in affiliated medical groups and more than 16,000 employees. Dr. Mansfield has worked on implementing best practice methods, standardized nursing protocols, ongoing nursing educational sessions, and skull base training. He has worked to develop a prospective method of multidisciplinary patient care with data tracking metrics to assure optimal acute and long-term care disease management. He was involved in a National campaign to raise awareness of head and neck cancer and participated as the lead surgeon for a Sharp experience show that has aired nationally.
https://www.perrymansfieldmd.com/videos/dental-chair-to-the-surgical-suite.aspx
Dr. Mansfield has served as chairman of the Steven Prewitt skull base disease foundation since its inception in 2005. The Prewitt Foundation is a private charity focusing on the education, treatment and care of skull base disease.
In addition, Dr. Mansfield has been repeatedly selected by US News and World report, Castle-Connelly, Consumer Research Council, Doctors across America, and San Diego Magazine by his peers among top ranked Head and Neck surgeons. He has repeatedly been named to these lists each year for over a decade.
In addition to his medical endeavors, he is the President and Founder of a life sciences company that is focused on the development of novel technologies in the diagnostic and therapeutic medical arena. He has developed numerous technologies that may impact diagnostic and care delivery in several anatomic areas. He is the CEO and Founder of MSAI - a medical and healthcare consulting company, helping physicians and medical corporations of all specialties with an array of full service outsourced healthcare and business solutions. MSAI has numerous medical and business clients throughout San Diego County. The MSAI leadership has been recognized for the Top Technology Executive Award by San Diego Magazine and Woman of Influence in Accounting by the San Diego Business Journal. He is CEO and Founder of Amerisleep diagnostics - one of the largest full-service sleep diagnostic providers in San Diego County, providing an array of facility based and portable sleep testing solutions. The company maintains partnerships with many of the major hospitals and major medical groups throughout the region. Amerisleep has been recognized as a top sleep center in California by Sleep Review Magazine. He sits on numerous corporate and philanthropic boards including the USO and the San Diego Air and Space Museum and is frequently a guest speaker of medical and business organizations nationally and internationally.
Dr. Mansfield's future clinical directions include creation of a Hospital based Center of Excellence Program in Head and Neck Oncology, evolving disease specific care delivery integrated pathways, refine disease specific data portals to optimize resources for care delivery and the creation of contracted disease specific treatment with insurers, government and private industry. His research direction is currently focused on the evolution of technology, IRB protocols and data analysis of novel patented technology.
Dr. Mansfield invites you to become a patient, and hopes to assist you in achieving optimal Head, Neck, Sleep and Sinus care.